Lesson For Today: Children Make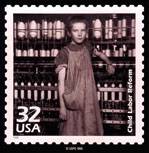 Lesson For Today: Children Make Good Slave Labor - Common Dreams brings us the following story: For-Profit U.S. Schools Sell Off Their Textbooks which reveals the tribulations of one for-profit company which an area has given up its schools to. Hard times in the economy have resulted in some... economizing.
Days before classes were to begin in September, trucks arrived to take away most of the textbooks, computers, lab supplies and musical instruments the company had provided -- Edison had to sell them off for cash. Many students were left with decades-old books and no equipment.

And the best part, put the kids to work...
As a final humiliation, Chris Whittle, the company's charismatic chief executive and founder, recently told a meeting of school principals that he'd thought up an ingenious solution to the company's financial woes: Take advantage of the free supply of child labor, and force each student to work an hour a day, presumably without pay, in the school offices.
Really.

Posted by James at October 30, 2002 4:07 PM